The Bodice, Part Three
The sleeve trimming process...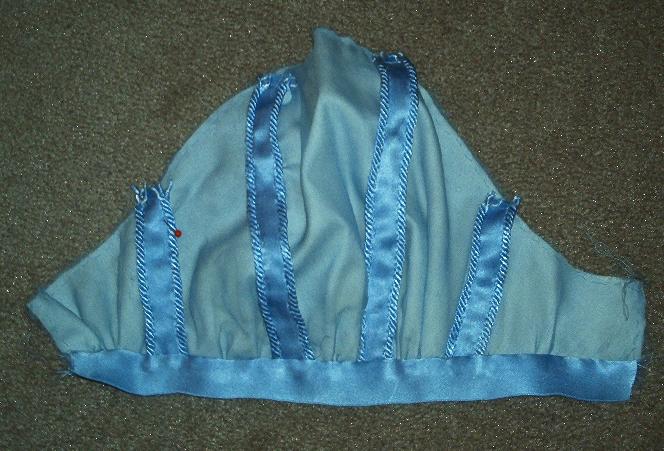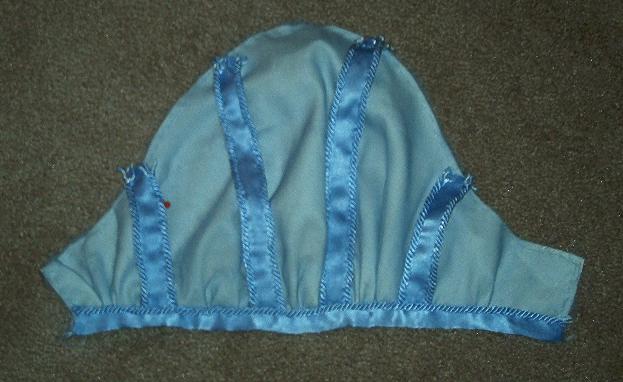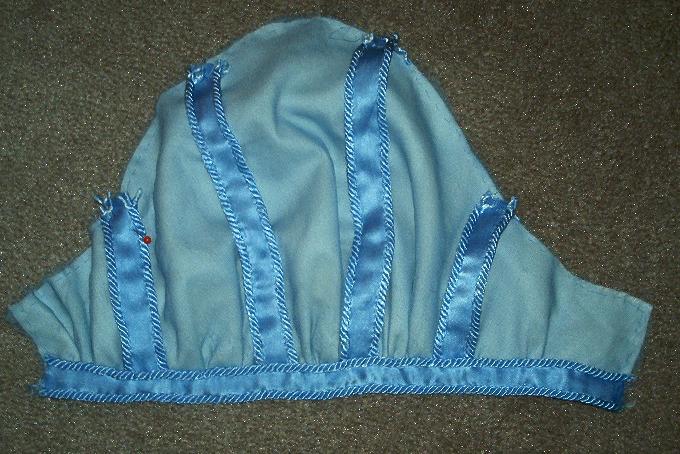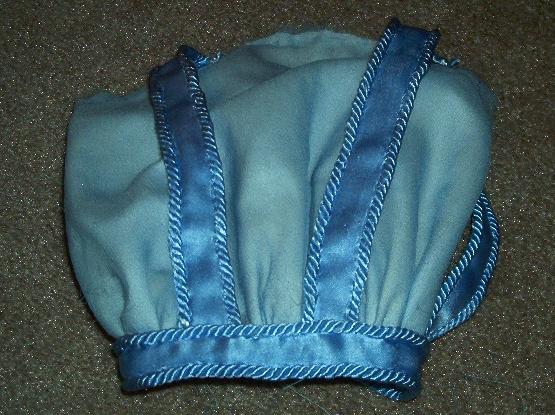 I'm changing a few things on the next sleeve. I'm going to put the trim around the sleeveband last so it doesn't thicken the seam allowance. I also had to unpick the sleeve because I made the armband too wide! Destroyed the top cording on the armband in the process. Fortunately I ordered extra. I also found out that the two middle vertical strips of trim need to be about an inch shorter than the sleeve. They stuck out higher than the sleeve when they were the same length, which didn't look very attractive. The two shorter strips were fine...
Finally! The sleeve attached to the bodice!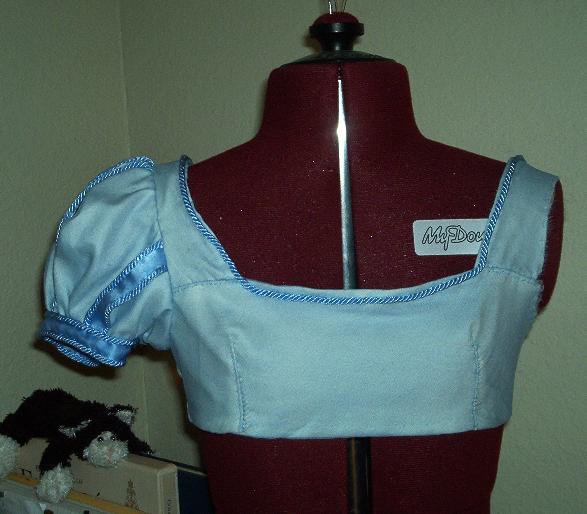 And a back view...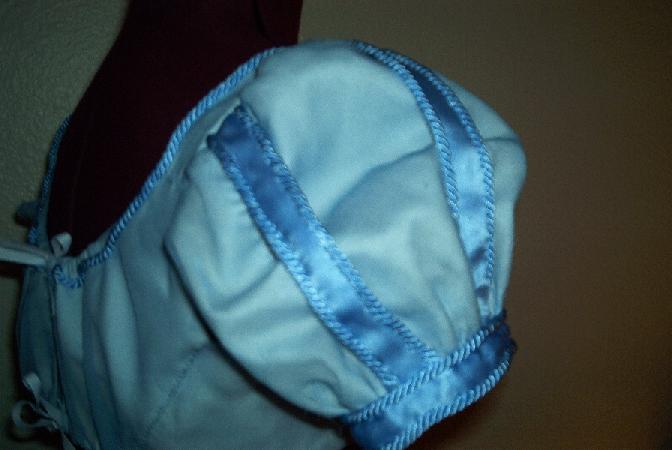 All the way home please!