The Bodice, Part Two
The bodice on my dressform. Click on the pictures for a larger view!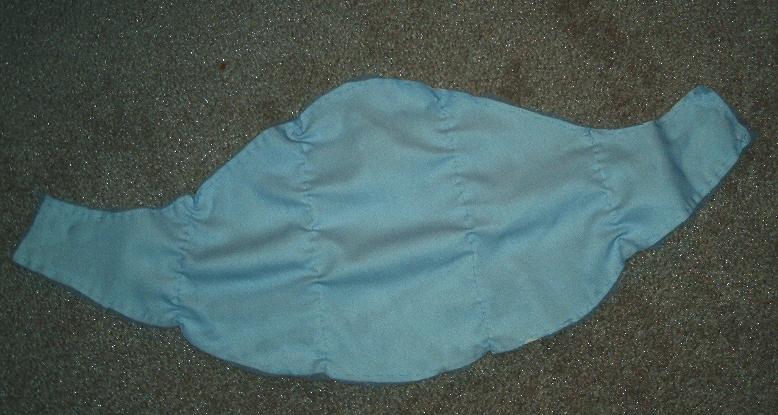 The sleeve ready to be trimmed. I used running stitches where the trim will go and pulled them up slightly.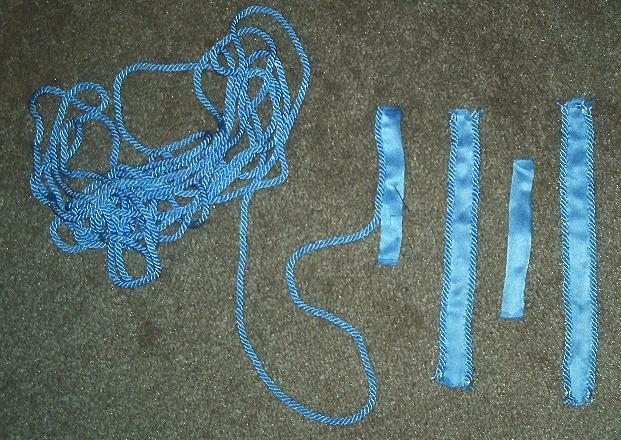 The trim in all its stages. The cording half sewn on, a finished piece, a piece waiting for cording and another finished piece
I actually "finished" a sleeve last night (Monday, 6 May) but I had to adjust the gathers and since I had to unpick that anyway, I decided to fix the slightly too large armband while I was at it. Even if I did destroy one piece of cording in the process of unpicking. Oops. Lucky I bought extra :)
Return to Bodice Page One

Home!