My Regency Ballgown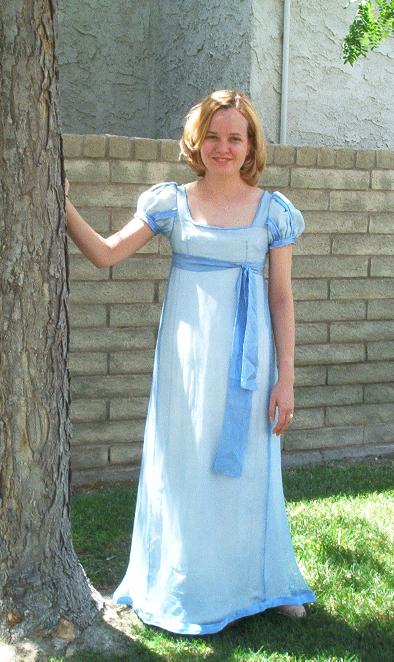 My finished dress. I'm extremely happy with the way it turned out! I'm wearing it with my shift, stays and waist petticoat. This combination gives the dress a beautiful line.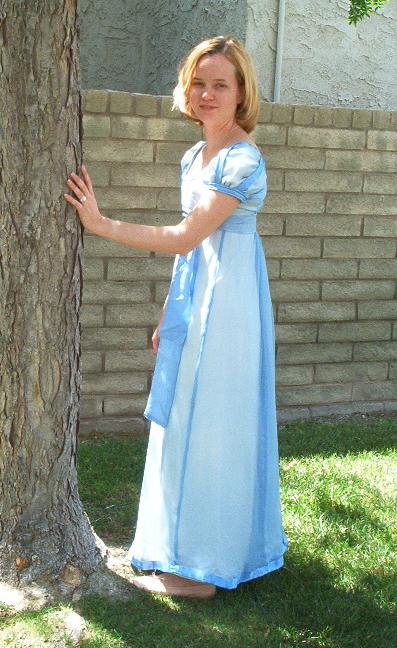 A side view. You can see how much fuller the gauze is than the sateen lining.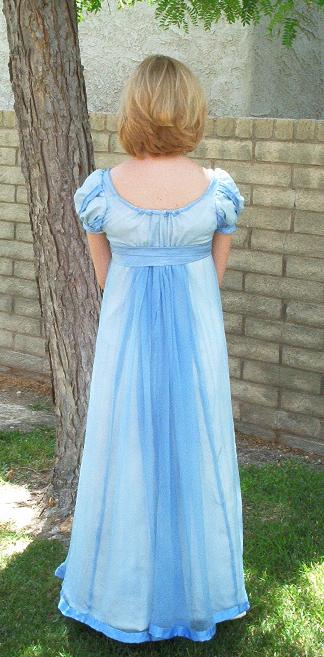 And the back. It closes with drawstrings, which makes a nice transition between the back of the bodice and the back of the skirt. I love the back fullness of Regency dresses.
To the Construction of the Dress

Home now, if you please :)