My Civil War Ballgown Skirt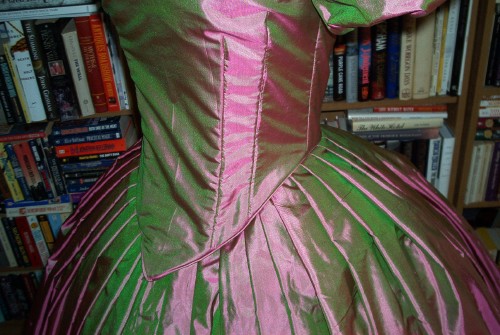 A detail of the pleating.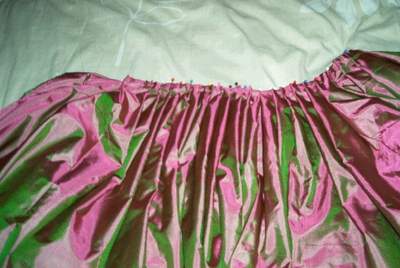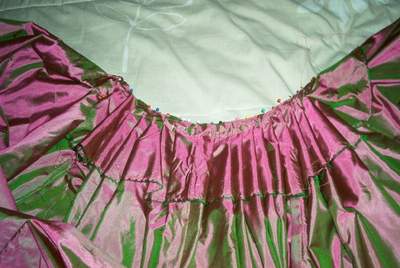 The pleating pinned, both right and wrong sides. This pleating attempt was quite successful, unlike my 1863 dress pleating (which ended up being gauged!) thanks to the wonderful directions Anna posted on the Sense and Sensiblity message board! The front is pleated, the center back is gauged, based on a skirt in Period Costume for Stage and Screen. I thought it would be a little easier to fit this way. Pretty also, since I love the look of gauging.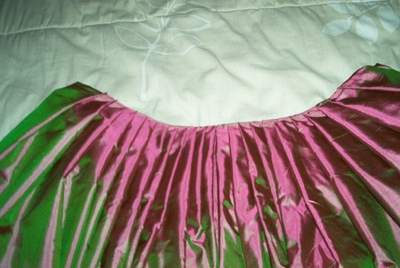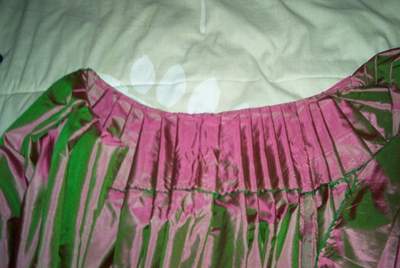 The pleating basted. I ended up having to redo a little after this picture, since it fit around my waist perfectly and I still had almost an entire panel to gauge!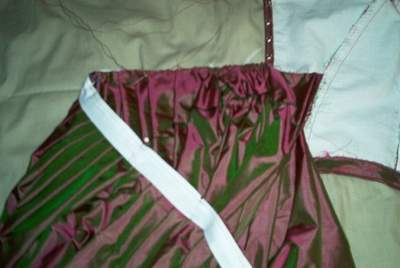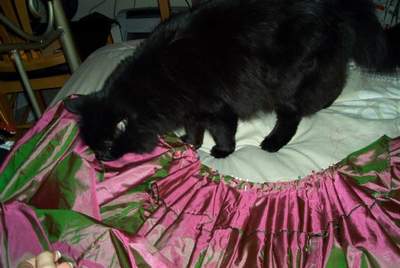 The waistband being sewn on. I used cotton organdy since it's lightweight and quite strong. Also, another view of the skirt, with Koshka investigating. I think it gives a good view of the skirt too :)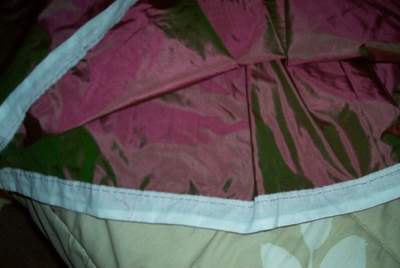 The hem facing, also of organdy. Silk skirts were usually lined, but mine isn't. The facing is so narrow because it didn't hang nicely with a wider facing.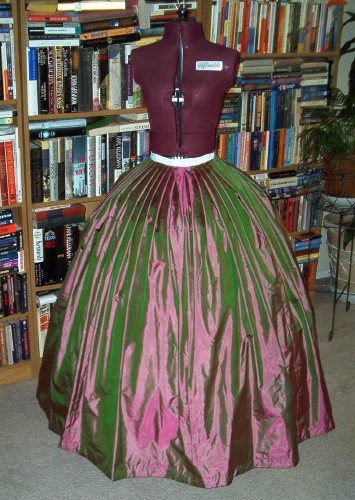 The completed skirt!

Take me home!