My Civil War Ballgown Bodice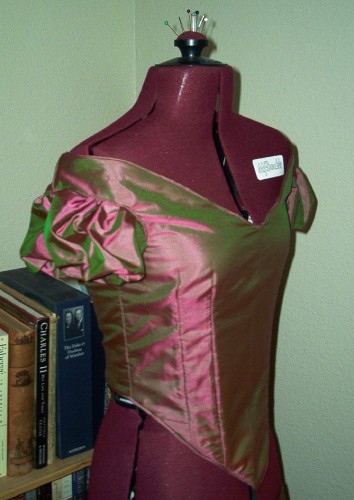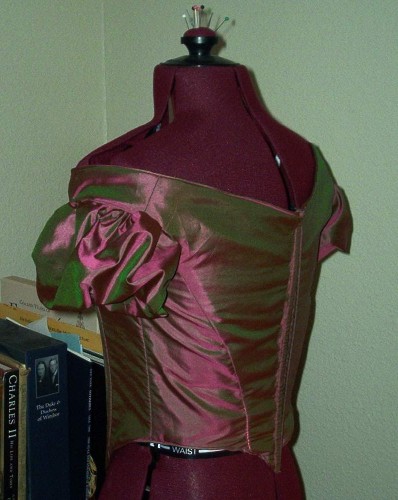 The mostly finished bodice. It still needs trim and a little finishing on the inside, but, for the most part, it's done. I used the Truly Victorian 1860s Ballgown Bodice pattern. I started it quite some time ago, before I really knew what I was doing. I put it aside to work on my Regency corset. I'm glad I did since I had quite a few mistakes to fix which probably would have ended up in the finished ballgown if I hadn't! It was too small around the waist and I was sewing the closures on incorrectly. The size was easy to fix, I had 2 seams on each dart, the first set ended up being the right size. I had only sewn two hooks on as well, so that wasn't too bad :)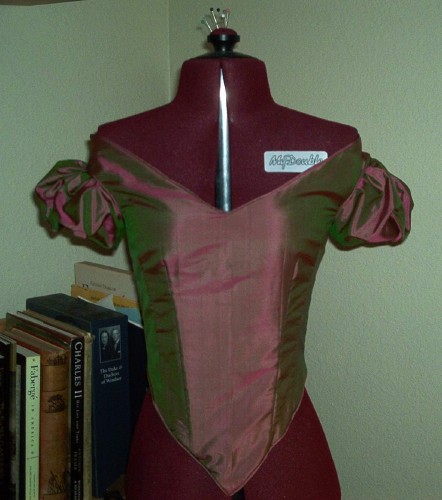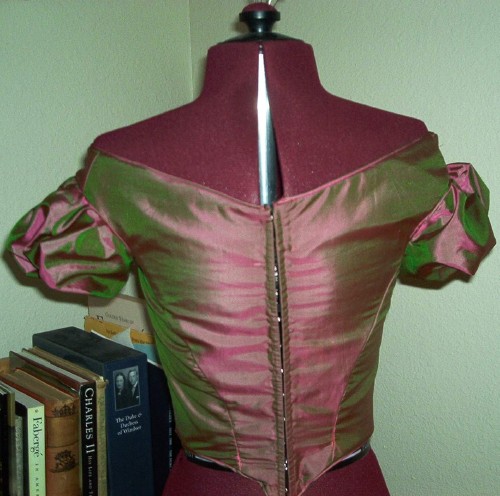 The front and back views. The fabric doesn't show up quite as well in these pictures. I decided to close it with hooks and eyes instead of lacing, which was more popular, because I was afraid of doing something that permanant. Hand sewn eyelets are harder to remove than hooks and eyes! I can always replace the hooks and eyes later if I want to (which I doubt :) ).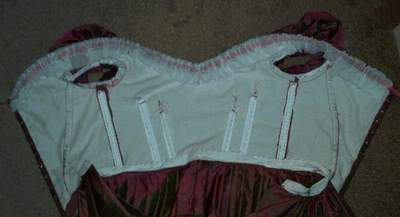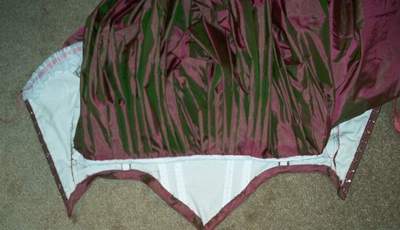 Unfortunately I forgot to take pictures of the inside of the bodice before attaching the skirt and tucker. You can still see the basic lines of it though, and see how the skirt is attached. It's basted to the bodice. The tucker is cotton net. I bought the tucker as a kit from Mrs. Christen's Miscellanea.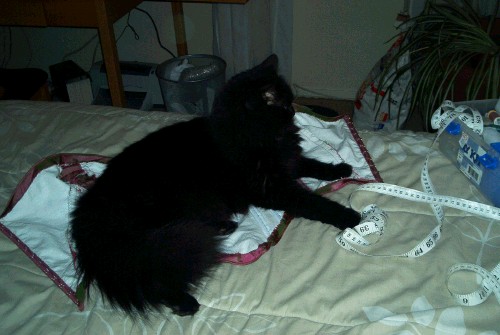 The only picture I have of the inside without the skirt. Koshka was very helpful!

Take me home!