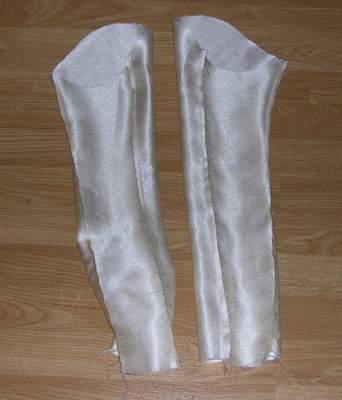 To make the undersleeves, I took the top part of my sleeve from the oversleeve, narrowed it slightly and lengthened it to wrist length. The undersleeve is laced through tabs from just below the elbow to the wrist. The tabs on the pictures on the Two Towers Extended Edition DVD all appear to be sewn in seams, so I made the sleeve a two piece sleeve.

To make the sleeve two parts, I just drew a line where I wanted the second sleeve seam to be and added seam allowances to it.

I sewed the undersleeves with French seams so the tabs and seams would be nicely finished. The picture shows the first step of the French Seams.