Eowyn's Refugee Dress from The Two Towers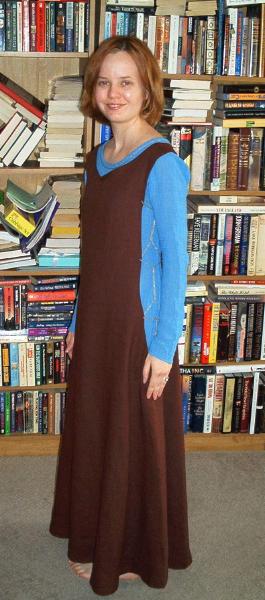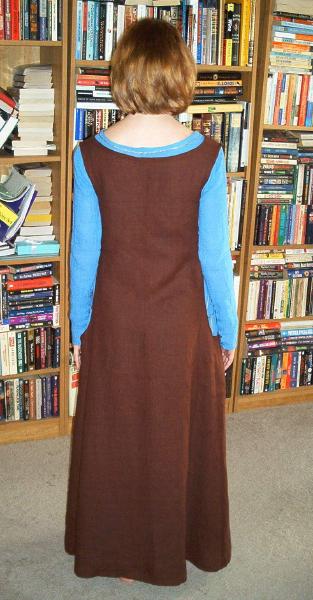 And here are the front and back views, with the sleeves down. The sleeves are quite versatile. The sleeve seam is open, starting about 3" below the elbow. From there, it's either laced up or rolled up. They're quite long, coming past the wrist to about the top of the thumb. The lacing can be seen on the inside of the sleeves on the back picture. I have 2 different lengths of cording, since you need so much more around your upper arm than you need to lace the bottom shut.
The color is off in these pictures, the blue isn't quite so bright!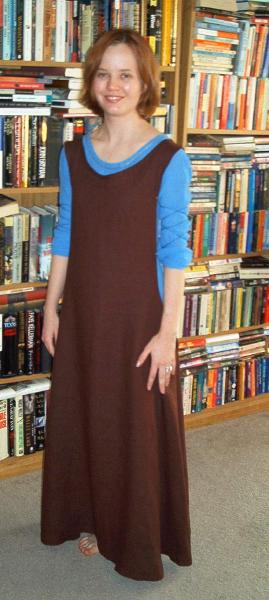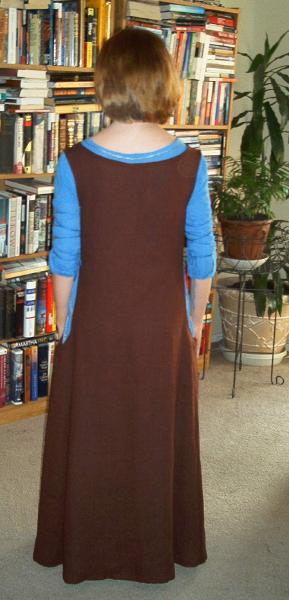 Now, the sleeves up.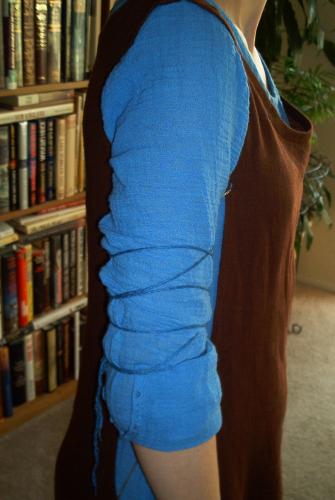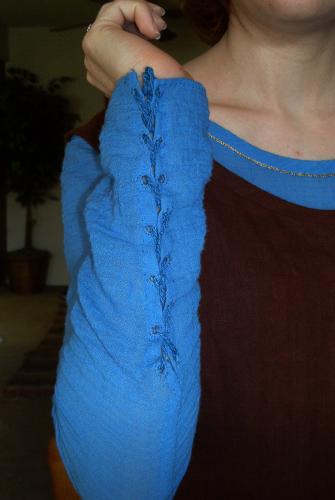 Images of the sleeves. The eyelets are sewn by hand. When the sleeve is rolled up, you can tuck a little of it under the cording which helps keep it in place.
These pictures are closest to the actual color of the underdress.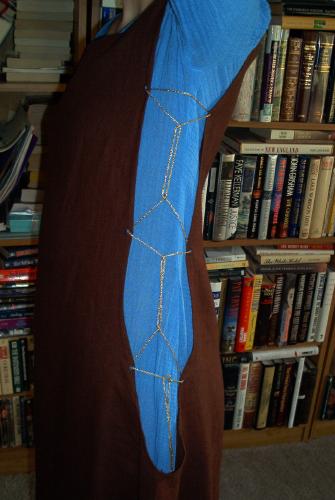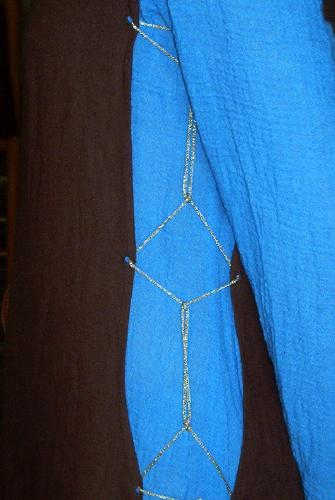 Two images of the lacing. There are three sets of hand sewn eyelets. The cord comes through the top eyelets, ties, ties again, goes through the middle eyelets, ties, ties again, then through the bottom eyelets and ties.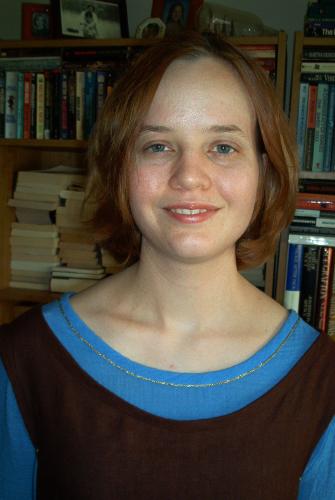 The same cording, around the neckline.