The Shieldmaiden Dress
A Few Details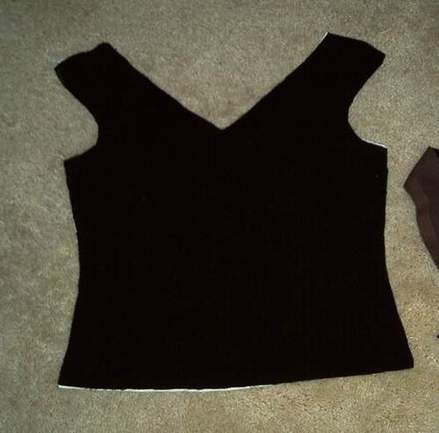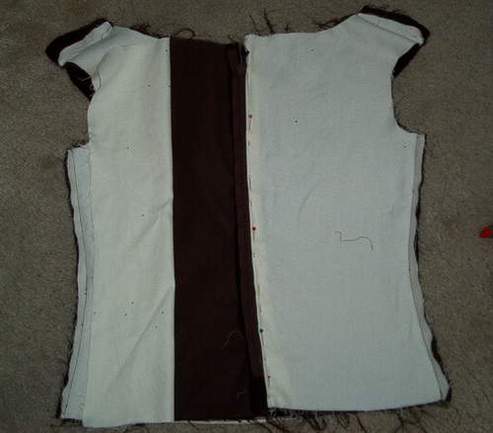 This is the only part of the dress I used a pattern for. I used Simplicity 9888.
The construction of the vest that goes under the corset. On the left, the front cut out. You can see the sateen lining peeking out from under the velvet top layer. The picture on the right shows the zipper pinned in. This was the first time I used a zipper and I was rather surprised how easy it was to put in!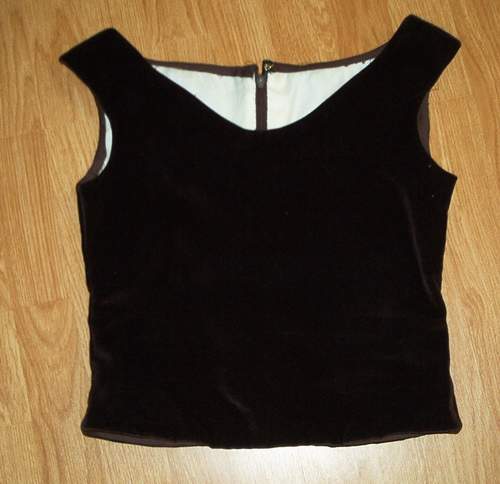 And here's the finished vest, pre trim.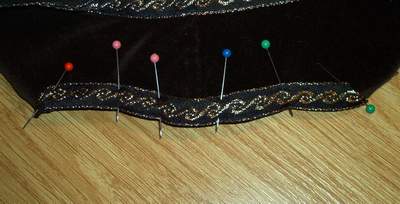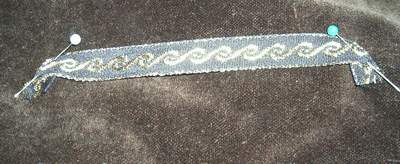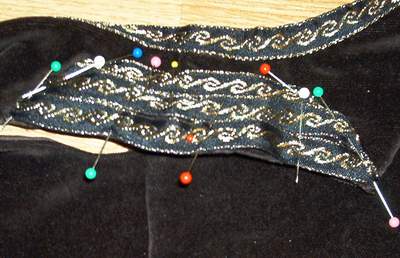 The sleeve trimming process. First, I pinned a piece of trim to the edge. Second, I turned the corners of a second piece of trim under and slipped it under the first piece of trim. I continued this for the third piece of trim.
All of the trim (except for the thin gold rope on the corset) comes from Calontir Trims.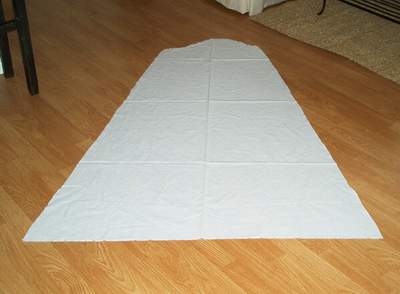 My sleeve pattern. This is unfortunately the only picture I have of making the chemise. I used my refugee underdress pattern as a base for the chemise bodice. I made it smaller, then altered the neckline by adding a narrow V shape. The skirt is a circle skirt. The sleeve cap pattern is based on the sleeve lining cap for the Janet Arnold Drop Front Dress. I shortened the arc a little and from there I put the sleeve cap on my fabric and extended it out into a triangular shape 55" long. The stitching goes to about wrist length. There's an eyelet just above elbow height on each sleeve to thread the cord through
I used paisely silk jaquard from Silk Connection for the chemise, and lined it in cotton voile from Dharma Trading Co.


Time to go home!