To Make the Corset:
For my corset I used velvet, flat lined with cotton sateen as the top layer, and cotton twill as the lining layer.
Cut out the pieces:
Front (Cut one fabric, one interlining, one lining): Cut with straight edge on the fold
Back (Cut two fabric, two interlining, two lining): Cut with straight edge on the selvedge
The sewing:
Lining:
1) Using a 1/2" seam allowance, sew the front to the backs.
2) Turn back edges under (to the wrong side) about 1/8" then about 3/8" to form casings for bones. Stitch.
3) One inch away from stitching line, sew a boning casing. (All boning casings will go on the wrong side)
4) Sew boning casings on side seams and on center front as marked by the pattern.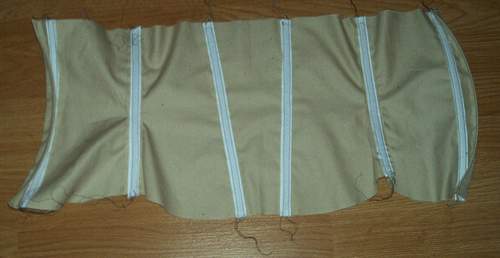 I used artificial whalebone for the center back and spiral steel for the side and front boning.
5) Insert boning. It should be a little more than half an inch shorter than the casing.
The Outer Layer:
1) Stitch interlining to fabric, wrong sides together. Treat pieces as one.
2) Sew fronts to backs.
For quilting. It's probably easiest if you quilt before sewing the pieces together. I of course did the quilting last. I only quilted the front piece. I used my clear ruler to draw lines with a fabric marker on the lining. Then I just stitched over those lines. It took a while, but the results were worth it!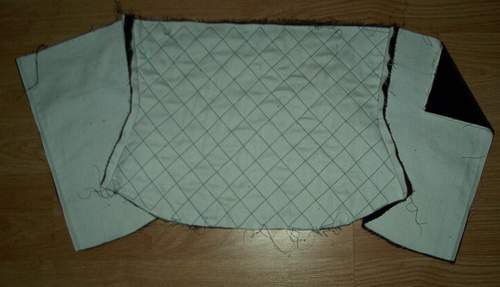 To put the corset together:
1) On the outer layer, sew bias tape to both the top and bottom of the corset.
2) Trim the lining so that it matches the stitch line.
3) Pin the lining to the outer layer, wrong sides together (bones will be on the inside)
4) Fold bias tape down over lining and pin into place. (No bias tape will show on outer layer.)
5) Stitch bias tape by hand to the lining.
6) Fold center back edges of corset under 1/8" then 3/8" and whipstitch to lining to finish center back edges.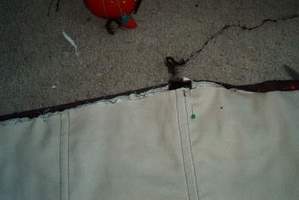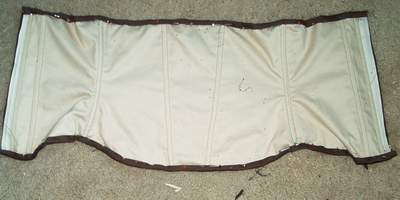 Trim as desired!