My Court Dress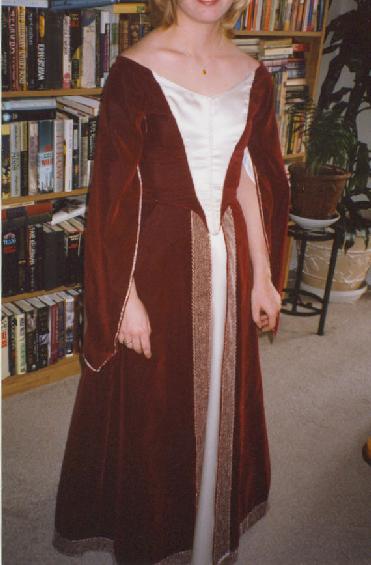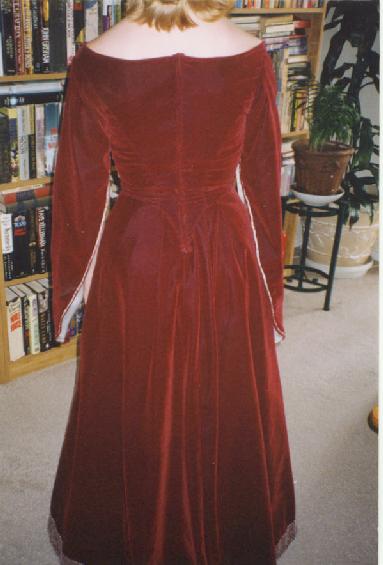 Here's a step by step of what I did and what I used

Bodice-Past Patterns 1860s Ballgown Bodice. Wine velvet, cream satin and a thin silver trim. I played with muslin to get the sleeves right. They're fully lined in satin. They're bordered with the silver trim, as is the bodice where the satin and velvet meet. I converted the back from lace up to hooks and eyes, I actually ended up using skirt hooks, since regular hooks and eyes don't seem to cooperate with me.
Underskirt-Folkwear walking skirt in cream satin (VERY easy)

Overskirt-(I made this without a train, which would be more proper) Folkwear walking skirt with the front panel removed. I added an inch or two to the side panels. I closed the waistband on the front instead of the back. I figured it would be silly to put a placket in the back if the front was already open. I trimmed the open edge and hem with a wide silver trim.

Of course, my court dress is a lot simpler than real court dress. Maybe someday though :)
I made this in August of 2001, and even though I had only been sewing for three or four months it wasn't very difficult. The hardest part was sizing. I usually have to size down size 6 patterns and I used the Past Patterns 1860s ballgown bodice, which starts in a size 10. That was the first thing I made that had any major sizing, and I ended up making the bodice a little too short. I need to put some heavy duty hooks and eyes in the bodice and skirt to hold it up.The Past Patterns pattern is actually ideal, because it has princess seams so you can make a contrasting panel in the middle. Still, though, I'm quite proud of it, especially since it was quite an "early" piece.
I still need to make the matching kokoshnik :)
Below are pictures of the progress.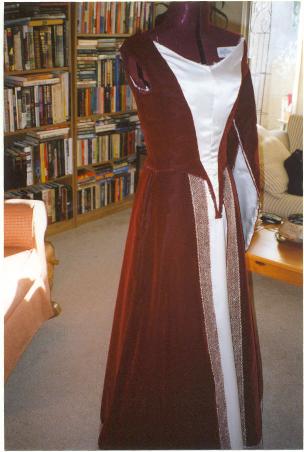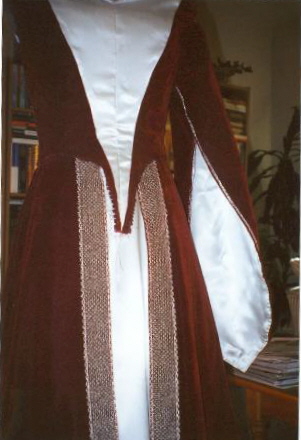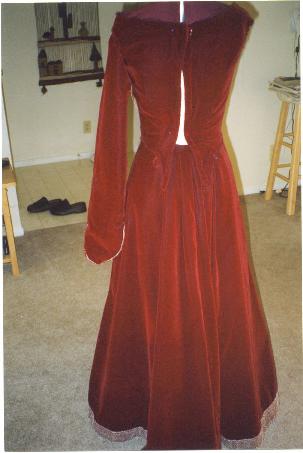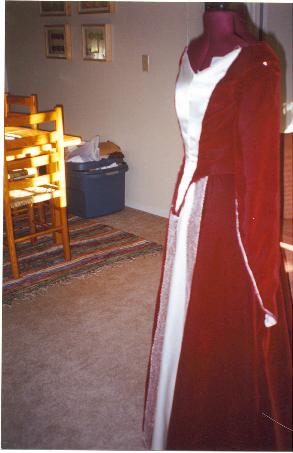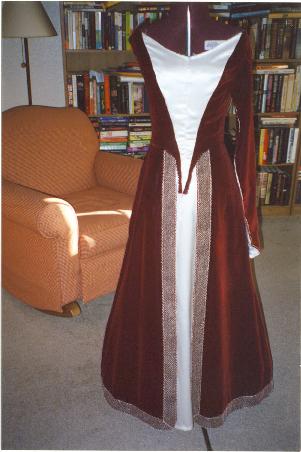 And pictues of me modeling the skirts before I finished the bodice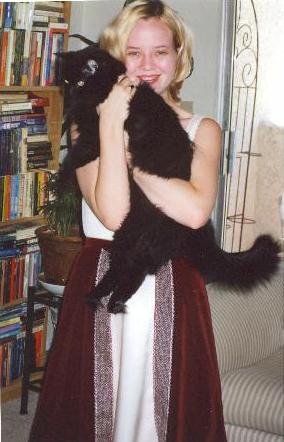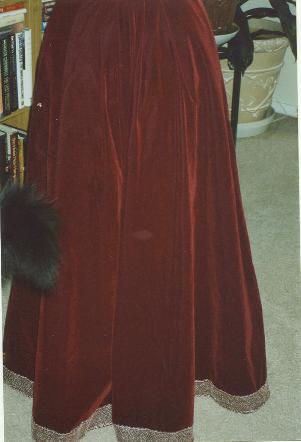 Home, please!