Eowyn's Travelling Coat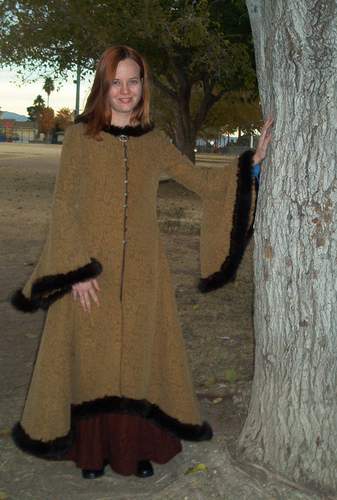 My third Lord of the Rings reproduction, the coat Eowyn wears while travelling to Helm's Deep. I'm wearing it over my Refugee Dress which is worn under the coat in the movie. The coat is made of matelasse, trimmed with fake fur, lined with China silk and interlined with cotton flannel. I made the neckline on my coat higher than the movie version, since I wanted to wear mine and while it looks very pretty with a little of the blue underdress peeking out, I thought it would look slightly silly with normal clothes peeking out of the neckline.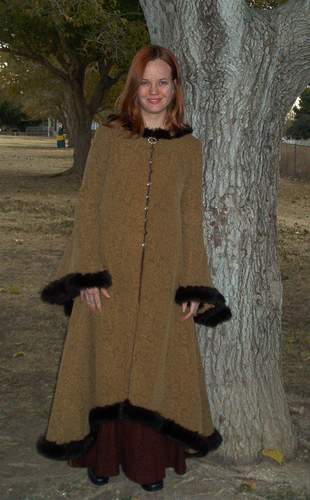 &nbsp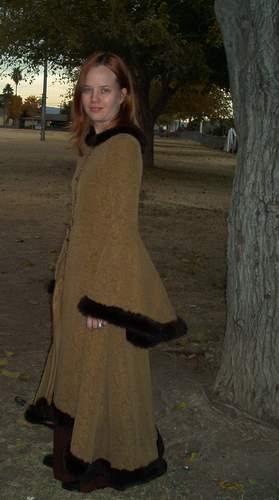 The front view and the side view, showing the slope of the sleeve bell.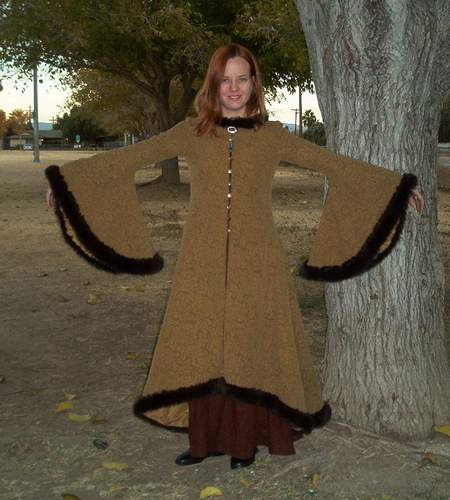 &nbsp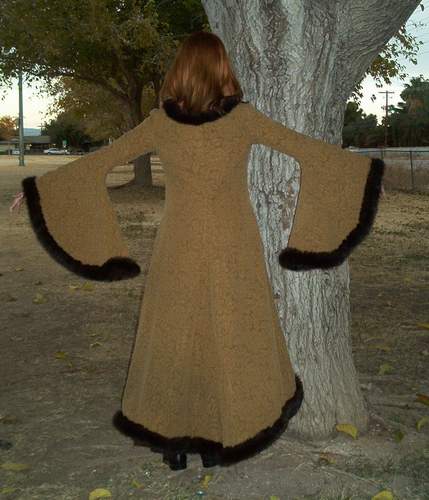 The rather large sleeves, shown to their fullest :)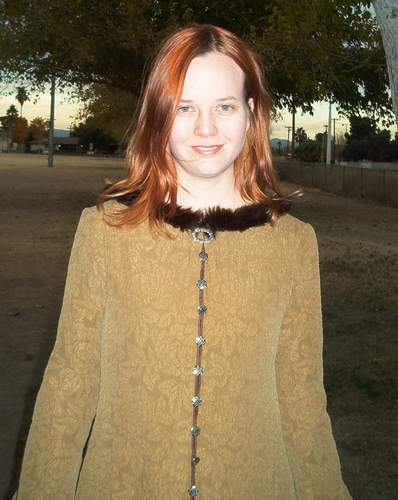 &nbsp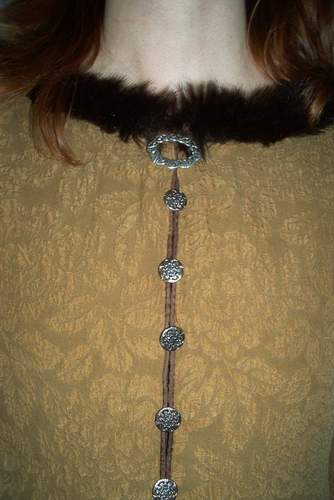 The neckline and the closure. The buttons are just decorative; the coat closes with hooks and eyes.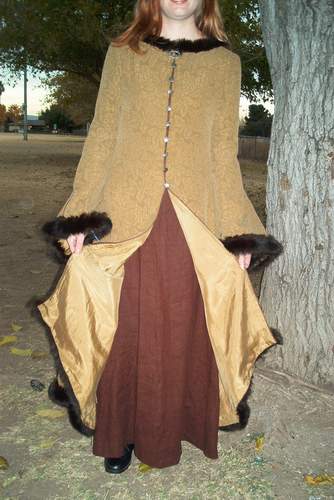 &nbsp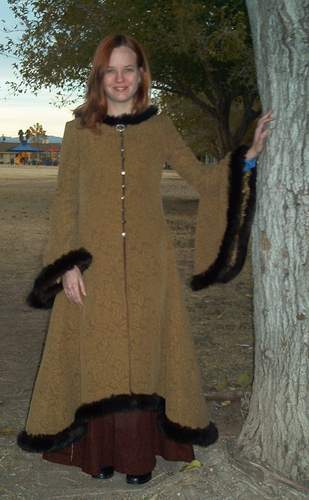 The lining (or, Nearly Headless Kat) and another shot showing the sleeve.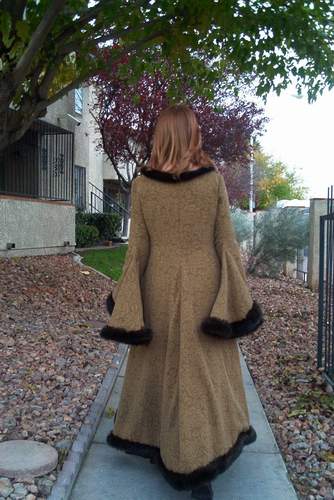 A picture of the back while moving. The coat flows beautifully.
Travelling Coat Home
Making the Coat-Pattern
Making the Coat-Photos

Time to go home!